Browsing the internet I happened across a new website,Vintage Twists, selling 'modern dresses with a vintage style'.  It felt like passing someone in the street, then realising as you pass, and do a double-take, that you know them from somewhere.  It was great to see Vintage Twists banner features several recent Retro Photostudio shoots for Limb dresses.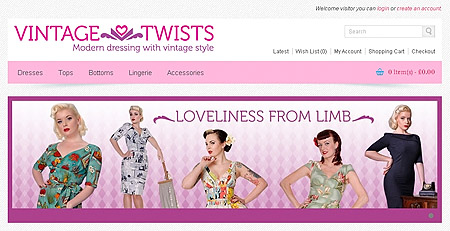 The models featured are, from left to right, Christy Goule, SINderella Rockafella, Ruby Fortune and Miss Phoenix (then Christy again!)
I wish this very clean looking site with its selection of well-chosen products every success.